Claire B. (Ontario,Canada)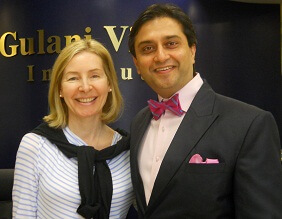 I had Irritated, Dry eyes which affected my quality of life. After doing extensive research, I came across Dr.Gulani as a world expert and travelled from Canada to Jacksonville to seek his expertise.
"At GVI, everyone is Excellent, courteous staff and faculty-WORLD CLASS!"
Dr. Gulani is an Excellent, amazing surgeon.
I am optimistic that vision can be restored & dry eye can be resolved!
Dr. Gulani is Awesome! I am Very grateful!
Absolutely…will recommend this institute to those pursuing better, nee BEST vision!
Claire B
Ontario
CANADA