Charles S.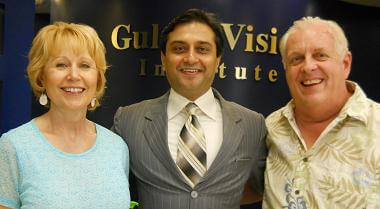 My distance vision could only be described as "terrible". Night driving was a definite problem. Difficulty recognizing faces at a distance. I had cataracts and also had undergone Lasik surgery with another surgeon previously
We heard about Dr. Gulani from other of his patients in the Villages and they kept raving about him so we decided to travel to Jacksonville
Our experience at GVI can only be described as "FIRST CLASS" from start to finish. Exceptional in all aspects of the entire process.

Dr. Gulani is the most professional, caring , and thoughtful doctor we have ever met.
"I was extremely nearsighted my entire life. Lasik surgery did provide some relief. Surgery by Dr. Gulani has given me the visual freedom I never had."

Dr. Gulani is Exceptional from start to finish. Extremely knowledgeable. Surgical skills are the best I have ever encountered.
Absolutely, without question will refer all our family and actually my wife just had surgery with him and also is as amazed as I am with my vision.
Charles S
The Villages, Florida