Attorney Jim M. (Oklahoma)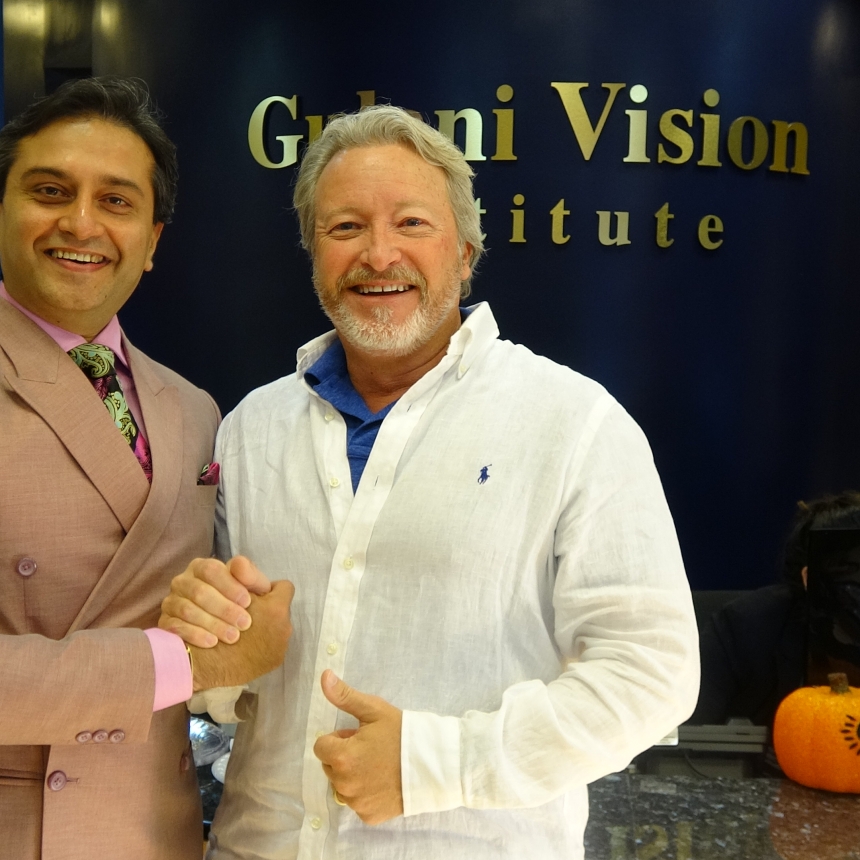 in 1989, Pre-Radial Keratotomy surgery, I was legally blind. After initially having Radial Keratotomy Surgery, my vision had returned to a state almost as bad as before. Worse, the fluctuation of my vision created problems in find the right prescription to see both at distance and up close. As an Attorney, I found myself using larger monitors with using large fonts on all my documents.
I began researching remedies for post Radial Keratotomy patients and was turned down by the same doctors that performed the initial Radial Keratotomy Surgery on me. I was told nothing could be done. Then after searching extensively on the internet, I found Dr. Gulani.
I enjoyed by experience here at Gulani Vision Institute; I was treated like family by Dr. Gulani's staff and they were enthusiastic and helpful in every way. I have enjoyed every minute of the time at the Vision Institute. I was made to feel like I was a part of their team and better than just a patient. Dr. Gulani is so confident in his ability to customize the best procedure to give you the best opportunity to every person who has vision problems.
I fell like I have been given a 2nd miracle of vision after visiting Gulani Vision Institute. The Radial Keratotmy surgery previously allowed me to see clearly for the first time but it soon faded. Dr. Gulani has given me that second chance at visual freedom. He is the only Doctor I have ever met that openly displays through the internet his skills, techniques and successes both to the general public and other Doctors
I have already been telling others in Jacksonville and at home that if they have any vision issues the Gulani Vision Institute is the place to come.
Jim M.
McAlester, OK

---