Attorney Ginny K.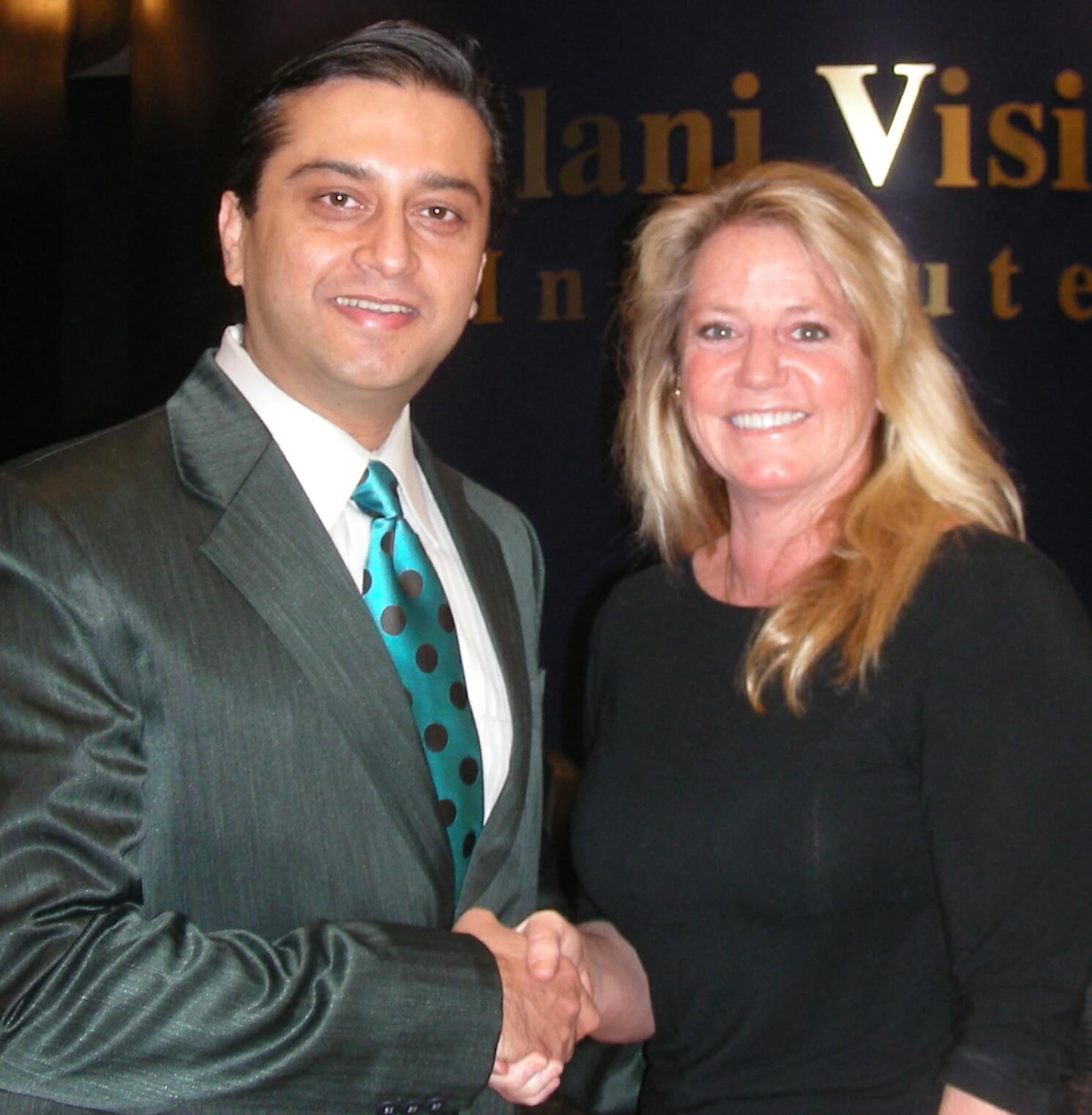 I don't know the numbers, but my Astigmatism was severe in both eyes and made me a poor candidate for contact lens. I had very poor distance vision and was in glasses constantly. As a competitive swimmer and an outdoor enthusiast, particularly around water, my activities have been impaired for decades. I have wanted to be free of glasses in social settings as well, including that surrounding my legal profession, although content to wear glasses at work while reading and drafting text continuously throughout the day.
I heard about Dr. Gulani through my Optometrist (Eye Doctor)friend and fellow swimmer, Dr. Robert Millican, Brunswick, Georgia. Many factors went into my decision to come to GVI: the recommendation of Dr. Millican; the website information; the free initial consultation (which proved to be very extensive); and certainly the credentials of Dr. Gulani.
The first impression was excellent and was maintained at every visit. That impression was one of competence, confidence, graciousness, professionalism, and genuine concern.
Every one of the staff was unfailingly knowledgeable, professional and caring. Dr. Gulani immediately presented with stellar bedside manner. His knowledge of this area of medicine was quickly portrayed in the initial meeting. His focus on the whole patient, and his investment of time to educate and answer all questions was important to me.
Dr. Gulani is first and foremost a perfectionist. He sets the bar high for himself and compels his patient to buy into the same positive drive to excel.
He is not satisfied with mediocrity. His manner is frank yet compassionate. He is not only keenly knowledgeable but aptly able to convey, instruct and educate complex science to the lay patient. He is a serious physician with a sincere goal to liberate his patients from the limitations of compromised vision, and in the process, greatly enhance their quality of life.
He performed
Advanced Laser Vision Surgery
for my High Astigmatism and I am keenly aware of the many details I was missing. To wake up and look out the window and immediately discern the oak leaves on the trees and the blades of marsh grass is truly miraculous. As an outdoor person, I am grateful for the ability to see, and better appreciate, the natural beauty around me. I am more confident in the pool during training and continue to be amazed that I can see the small tiles on the bottom of the pool. I enjoy freedom from glasses.
Dr.Gulani imparts confidence as a surgeon. I now know why he told me his patients do not require medication to relax before surgery. His investment in the patient prior to surgery is immense. During the surgery, I never doubted his skills. I appreciated his (and his nurse's) explanation of the process during the procedure, particularly what would happen "next". His demeanor, voice, hands and energy were "even". He was focused, yet able to communicate with me on whatever level I needed at the time. Post-surgery was most reassuring. I did not heal quickly and became impatient, anxious and unnerved. I could not function on the level I wanted and needed. My life was profoundly interrupted. His vigilant monitoring of my condition directly with me in person and on the phone, through his staff, and through his colleague, Dr. Millican, motivated me to move forward with my recovery. I never doubted his skills even though I was healing slowly.
My vision is now better than 20/15.
I shall Absolutely recommend others to come to Dr.Gulani. In fact, I have already done so on numerous occasions; even before I went under the laser!

Ginny K.
Attorney
Waverly, Georgia