Alan R. (Chicago, IL)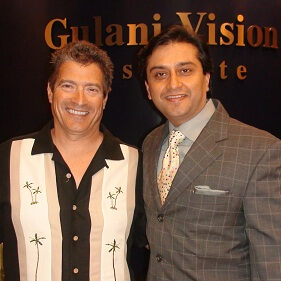 My vision in my left eye was dysfunctional in light. Also could not read.
I had suffered from an infection after my Laser Vision Surgery (PRK) with another doctor in Chicago and that left a scar on my left cornea
My research among eye surgeons in the country led me to Dr.Gulani. I traveled from Chicago to Jacksonville to see him.
My experience has been Excellent, Very professional, best doctor I have had.
All my eyes surgeons in Chicago could not help me and Dr. Gulani performed his Miracle using Advanced Laser techniques on my scar.
I shall be going back for them to look at his masterpiece.
He is very personable, very professional. Outstanding surgeon. Very knowledgeable.
I am going to refer my friends to travel to Florida if they want the best
Alan R.
Chicago, IL