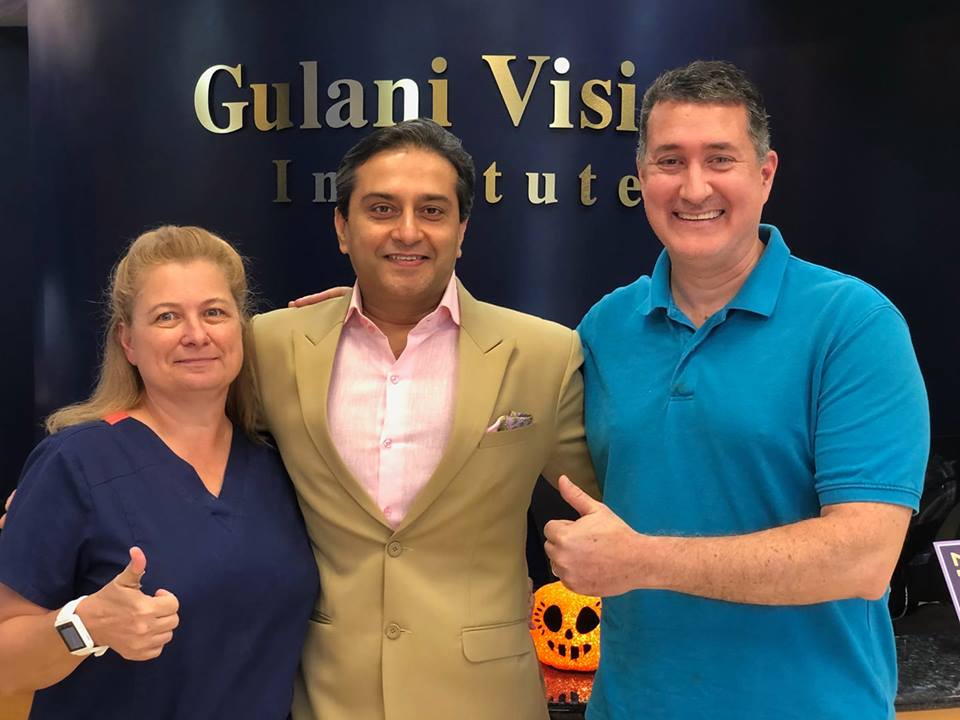 "Transcending Hurdles to Gulani Vision!
I'm a nurse and today is Day 1 for my husband whom previously had multiple surgeries with other surgeons leading to 9 complex blinding complications. We are thankful for Dr. Gulani's desire and inginuity to bring my husband to vision just one day after surgery.
From walking in for our initial consultation to day of surgery & beyond, Dr. Gulani's expertise & pro-active care, compassion, and detailed education is very refreshing. Hopefully other physicians can strive to provide this superlative care to ALL patients. ALL Physicians, no matter what specialty, should have and should demonstrate the sincere compassion that so easily & freely flows out of Dr. Gulani. Because of you, Dr. Gulani & your exceptional desire & compassion towards all of your patients to restore vision, we are eternally grateful!"
Wendy L.