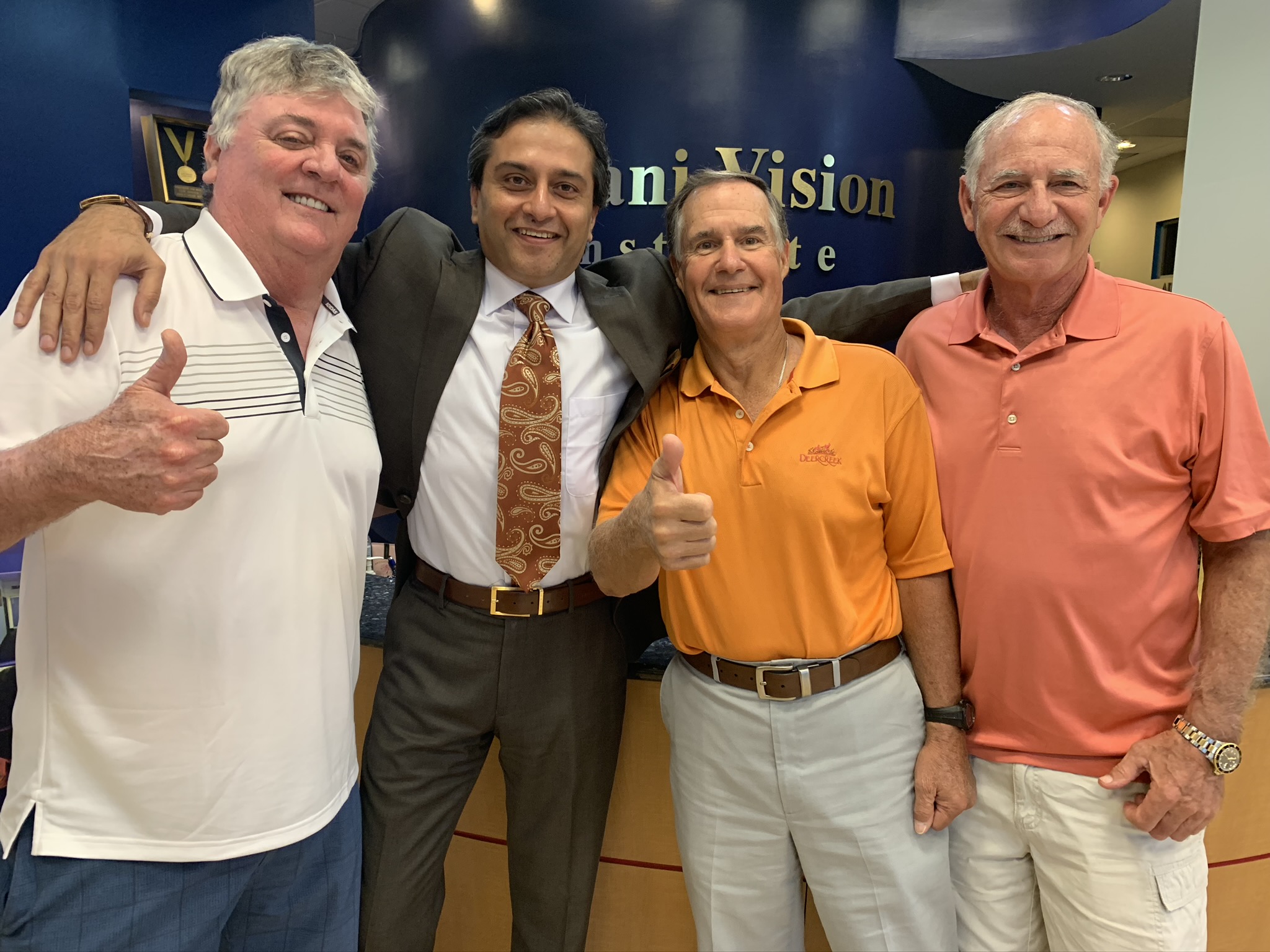 "I am a retired dentist and I had radial keratotomies in 1994. My vision was 20:600 and I had severe astigmatisms. I had worn contact lenses for 35 years and my vision no longer appeared stable. I was also a amateur triathlete and was having a difficult time finding my bicycle after the swim portion of the race. The surgery was successful but in 2003 I required prk to enhance my vision. Then 18 months ago my vision began to fade. I could no longer see a golf ball in the air beyond 75 yards.
I went to Dr Arun Gulani and he "worked his magic". He did a complex surgery replacing my cataracts.
Now one year later my vision is not only stable, but also excellent. It is 20:20 for distance and 20:15 for reading and close up work. If I wasn't 73 years old, I would consider going back into practice.
Six months ago I met another dentist who had similar problems with vision that I had and who had had RK in the past. He was raving excitedly about his new found ability to see again and the excellent care he had received from Dr Gulani.
For folks that had radial keratotomies there is hope. His name is Dr Gulani!
He techniques and ideas can be seen at the following link:
Dr.G discusses dentists and RK"- Dr. Ron W