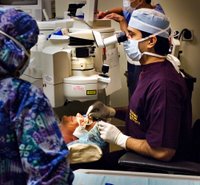 Farsightedness corrected with Advanced Laser Vision Surgery:
Farsightedness and Astigmatism correction is still a challenge for many Lasik surgeons. Dr. Gulani has performed innovative work in this field and continues to lead the world of Lasik Laser Vision Surgery by providing Lasik as an ART rather than a " Cookie Cutter" surgery.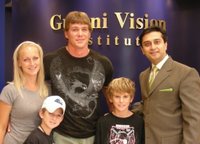 A moving story of a highly skilled professional confined to thick spectacles relieved in minutes at the Gulani vision Institute was published in the Florida Times Union news paper in their Life Style section.
Please click on the link below for the entire News Article and video
http://www.jacksonville.com/tu-online/stories/081208/lif_316126994.shtml