Testimonial - Sherry Karr - Key Hole Transplant Cases
Testimonials
>
Fuchs/DSAEK Cases
>
Sherry Karr
>
Testimonial - Sherry Karr - Key Hole Transplant Cases
I couldn't see after my cataract surgery with another eye surgeon. My eye surgeon referred me to Dr. Gulani for his advanced eye surgery options. My experience at Gulani Vision Institute has been very good. He performed his Key Hole Transplant surgery on my eye and I can see now!
-Sherry Karr - Jacksonville, Florida
I look forward to seeing you and answering all your questions during your personal consultation with me.
* = required
Privacy Policy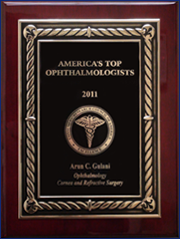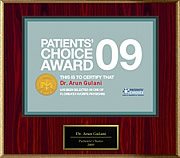 HNA
Want the latest news? Visit our Blog.
Always making News...
Advanced Vision Surgeries
Contact Us, Financing & Other Helpful Links
Gulani Vision Institute 8075 Gate Parkway (W) Suite 102 & 103 Jacksonville, Florida 32216
Map & Directions
1-888-LASIK-16
1-888-LASIK-16 Jacksonville, FL