Testimonial - Mearl Crawford - Key Hole Transplant Cases
Testimonials
>
Fuchs/DSAEK Cases
>
Mearl Crawford
>
Testimonial - Mearl Crawford - Key Hole Transplant Cases
My Vision was very bad. I had many surgeries with other eye surgeons and was nearly blind.
My doctor in Maclenny Florida knew of Dr. Gulani's advanced surgeries and asked me to see him.
At GVI everything was very professional and I was shown great care and concern
Dr. Gulani is Very, very, knowledgable and wanting me to be able to see as much as I could.
He performed his miracle surgery putting a transplant in through a small opening without any stitches. My vision is so much better. It will be so good to read again.
Dr. Gulani is Top of the line. A+ on everything including his surgeon skills and patient care.
-Mearl Crawford - Orange Park, Florida
I look forward to seeing you and answering all your questions during your personal consultation with me.
* = required
Privacy Policy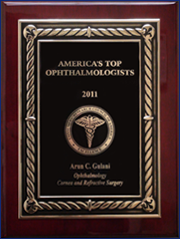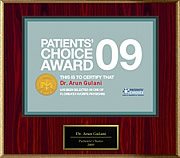 HNA
Want the latest news? Visit our Blog.
Always making News...
Advanced Vision Surgeries
Contact Us, Financing & Other Helpful Links
Gulani Vision Institute 8075 Gate Parkway (W) Suite 102 & 103 Jacksonville, Florida 32216
Map & Directions
1-888-LASIK-16
1-888-LASIK-16 Jacksonville, FL