Testimonials
Scroll down to view all testimonials.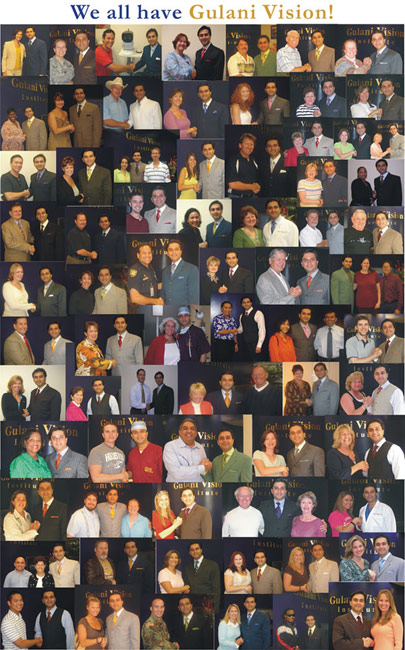 Dr. Sheryl Ashbreg
"Being a physician, I did extensive medical research to select Dr. Gulani for my LASIK. Dr. Gulani teaches LASIK surgeons throughout the world and is truly a World Renowned surgeon. In the role of the patient. I was very impressed with the combination of his extensive knowledge, confidence and yet personable approach."
Carletta Drew
Thanks to Dr. Gulani and his commitment to advanced eye surgery, after 70 years I can see again.
Carolina Moreau, Nurse
Having been an eye surgical nurse for over 30 years, I was aware of Dr. Gulani's world-renowned skills in corneal surgeries. LASIK being a corneal surgery, I was confident that if any complications were to arise, Dr. Gulani had the ability to fix it and recommended him for my dear husband's LASIK.
Dr. Choeng & Dr. Aphorn
We have traveled from across the globe to Jacksonville to study under Dr. Gulani and learn his LASIK techniques and advanced vision corrective procedures. He is a rare combination of an excellent surgeon, a great teacher and caring physician.
John Curtin
As a Navy Pilot, my vision is very important to me and I wanted to find the best LASIK surgeon I could find. Dr. Gulani is truly the best.
Click Here to Schedule Your Free Vision Correction Consultation
I look forward to seeing you and answering all your questions during your personal consultation with me.
* = required
Privacy Policy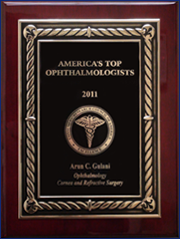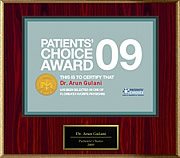 HNA
Want the latest news? Visit our Blog.
Always making News...
Advanced Vision Surgeries
Contact Us, Financing & Other Helpful Links
Gulani Vision Institute 8075 Gate Parkway (W) Suite 102 & 103 Jacksonville, Florida 32216
Map & Directions
1-888-LASIK-16
1-888-LASIK-16 Jacksonville, FL