Lasik / PRK / LASEK / ASA / EPI-Lasik
Lasik Video Testimonial
Welcome to the Gulani Vision website, please upgrade your Flash Plugin and enable JavaScript.
Lasik (laser-assisted in situ keratomileusis) and advanced surface ablation procedures like LASEK and PRK are all laser vision correction techniques used to correct nearsightedness, farsightedness, and astigmatism. They each use a computer-controlled excimer laser to reshape the cornea.
Lasik involves the creation of a thin corneal flap and the use of the laser on the internal tissue of the cornea. The surgery takes only a few minutes per eye and is generally painless. Afterwards, there is very little discomfort, and patients are often able to return to work the next day. Post-operative care typically involves at least three office visits.
Unlike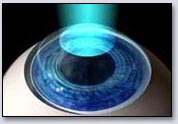 PRK Laser Lasik, PRK and LASEK do not involve the creation of a flap. With PRK and LASEK, the epithelium (skin layer of the eye) is either removed (PRK) or moved gently aside (LASEK), and the laser operates on the surface of the cornea rather than internally. Again, surgery takes only minutes per eye and is generally painless. Post-operative recovery for PRK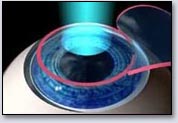 Lasik LASEK, however, takes a little longer than recovery from Lasik. To assist healing after PRK/LASEK surgery, a clear bandage contact lens is placed over the cornea during the 3-5 days needed for the epithelium to re-grow. Additionally, LASEK/PRK patients typically use steroid drops for 3-6 months, and there is somewhat more discomfort during the healing process.
There are some patients who prefer LASEK/PRK, as well as some medical conditions that make advanced surface ablation more suitable. Jacksonville Laser Eye Surgeon Dr. Gulani will help you determine which procedure is best for you.
Lasik PowerPoint
Refractive PRK for Corneal Scars to 20/20 vision
(The Above Files can be viewed in PowerPoint, if you do not have PowerPoint please download PowerPoint Viewer.)
Lasik Animation
Welcome to the Gulani Vision website, please upgrade your Flash Plugin and enable JavaScript.
Click Here to Schedule Your Free PRK Consultation
I look forward to seeing you and answering all your questions during your personal consultation with me.
* = required
Privacy Policy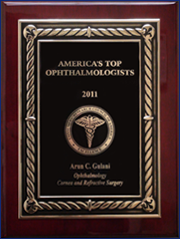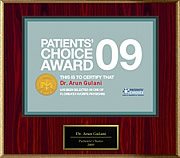 HNA
Want the latest news? Visit our Blog.
Always making News...
Advanced Vision Surgeries
Contact Us, Financing & Other Helpful Links
Gulani Vision Institute 8075 Gate Parkway (W) Suite 102 & 103 Jacksonville, Florida 32216
Map & Directions
1-888-LASIK-16
1-888-LASIK-16 Jacksonville, FL