Dr Gulani Vision Blog
Removing the Red Pterygium: New Generation Surgery, Next Day in the Mirror
Monday, May 24, 2010
Jessica travelled from Palm Beach to Dr.Gulani for her Pterygium surgery.
Next day after her "No-Stitch" surgery she looks at her eye in the mirror and all the red is gone.
Add Comment
I look forward to seeing you and answering all your questions during your personal consultation with me.
* = required
Privacy Policy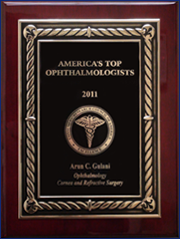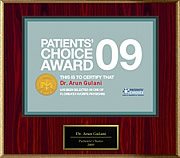 HNA
Want the latest news? Visit our Blog.
Always making News...
Advanced Vision Surgeries
Contact Us, Financing & Other Helpful Links
Gulani Vision Institute 8075 Gate Parkway (W) Suite 102 & 103 Jacksonville, Florida 32216
Map & Directions
1-888-LASIK-16
1-888-LASIK-16 Jacksonville, FL