Cataract after Lasik Surgery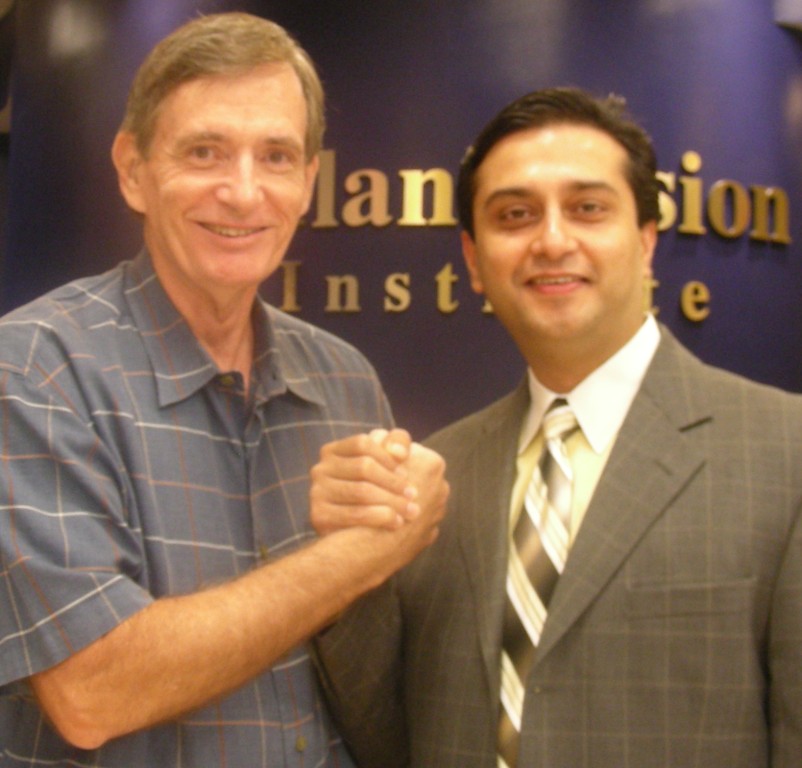 Mr. Claude Graham underwent Advanced Cataract surgery and Advanced Lasik ASA surgeries with Dr.Gulani. Patient is enjoying his new super vision.
---
Cataract after RK surgery
I had undergone radial Keratotomy many years ago with another eye surgeon.My vision was very bad without glasses (very Farsighted with Astigmatism) My vision limited the activities that I wanted to do and made it difficult to perform some of my job duties.I saw
a chance to have my vision corrected by Dr. Gulani when all of the other doctors indicated that nothing could be done for me.My experience at the Gulani Vision Institute was Absolutely Great!I am totally confident in his skills.
He took the time to ensure that I understood the details of my options. Great personality and extremely easy to communicate with him.
I underwent a staged procedure as planned which was cataract surgery in each eye with an advanced generation ReStor Lens implant followed by Advanced Laser Vision Surgery on both my eyes.
I am much more positive about my vision and I look forward to participating in some of my leisure time activities. Purchasing and wearing a set of non-prescription sunglasses is going to be awesome! Riding my bicycle will be much more enjoyable.I have recommended a number of colleagues to him and they all underwent successful Laser Vision Surgery and are enjoying their vision.-Harry Watts - Jacksonville, Florida
Tri-Athlete, Senior Management Comcast
---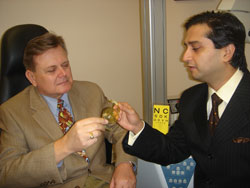 I came to Gulani Vision Institute following my eye doctor's recommendations since he knew of Dr.Gulani's ability to correct radial Keratotomy cases
My experience was Very Professional. Dr. Gulani treats me like a member of his family
I was amazed with my improved vision after placement of the
ReStor lenses
. My field of vision was improved, my near vision was improved and the starburst pattern that came from RK surgery now was a more pleasant halo effect. Driving at night is now easier.
Dr. Gulani's approach is continually reassuring and positive.
Dr. Donald Morford
Oral Surgeon
Jacksonville, Florida
---
Cataract after Glaucoma Surgery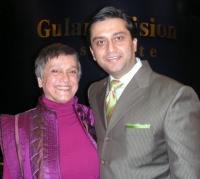 Although my vision was perhaps forty percent diminished, the most troublesome aspect of my practical vision was astigmatism and multi-colored, large halos due to cataracts.
My eye doctor was aware of Dr. Gulani's expertise and spoke very well of Dr. Gulani. Even my specialist eye surgeon at Mayo clinic stated that Dr. Gulani was an ideal choice as the one with advanced techniques.
At Gulani Vision Institute, I was treated as a valuable fellow human. Questions and concerns were/are thoughtfully answered. There is an air of respect expected and given in Dr. Gulani's establishment. I value this very much.
At the risk of seeming pretentious in today's environment; when I think about the relationship of any patient and medical practitioner, Dr. Gulani far exceeded my expectations.
I underwent cataract surgery with ReStor lens implants followed by Advanced Laser Vision Surgery. My vision is dramatically improved.
As for Dr. Gulani, the surgical & intellectual skills speak for themselves. Dr. Gulani has the ability to meet the individual where they are in their ability to comprehend.
I will continue to recommend Dr. Gulani.
- Thomas JL
Jacksonville, Florida
---
Cataract after Retina Surgery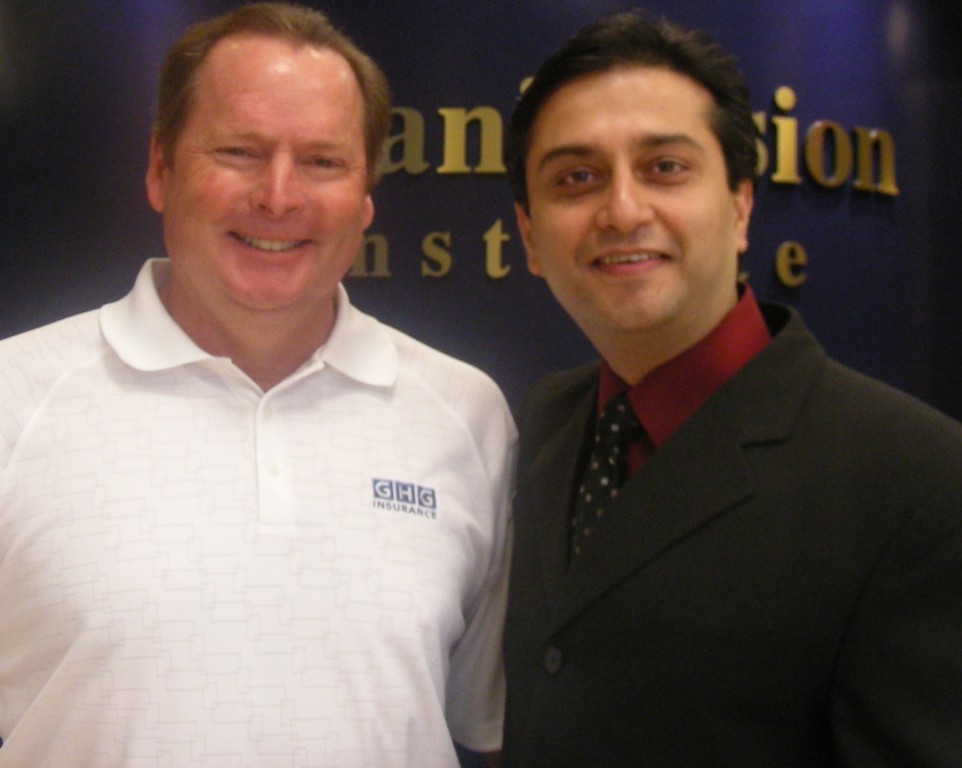 I had to wear glasses all the time, including sports and outside activities, contacts were no longer an option. I had previous Retinal Detachment surgery in my eye.
My eye doctor said that Dr. Gulani was the only doctor to see with my previous eye surgery.
I underwent Laser Vision Surgery on my previously operated eye and feel Dr.Gulani's skills are excellent, State of the Art.
Bill's wife also had Advanced Laser surgery for her hyperopia and astigmatism and her vision is excellent at any range from distance to intermediate to near.
- William Hardaker
Jacksonville, Florida
---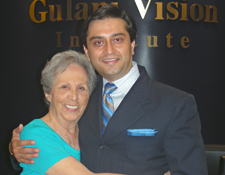 My vision was extremely bad, I had problems doing every day chores, including reading, driving, writing. Eventually I was sure I would loose my eyesight.
I had very extensive pterygium in my eye. When I called the office, I talked to Dr. Gulani and I felt confident and comfortable with him. All other 5 doctors I have talked to said they could not do the procedure.
He performed his "No-Stitch" surgery and I did very well. So when I developed cataracts eventually, I came back to him and he performed cataract surgery with new generation multifocal lenses –ReStor lens followed by followed by Advanced Laser Vision Surgery.
I am extremely satisfied with the experience I have had here. Dr. Gulani is extremely confident in what he is doing. All the staff is A #1.
I think Dr. Gulani is an extraordinary doctor and person. As a doctor he is knowledgable, very confident in his work, as a person he is very caring and interested in the patient well being. He derives a lot of satisfaction from his work and it shows.
I am so very confortable and it is very exciting I don't have to wear glasses.
My results have been Excellent, I think (and he proved it) that he is number 1.
- Astrid J. Vivoni
Jacksonville, Florida
---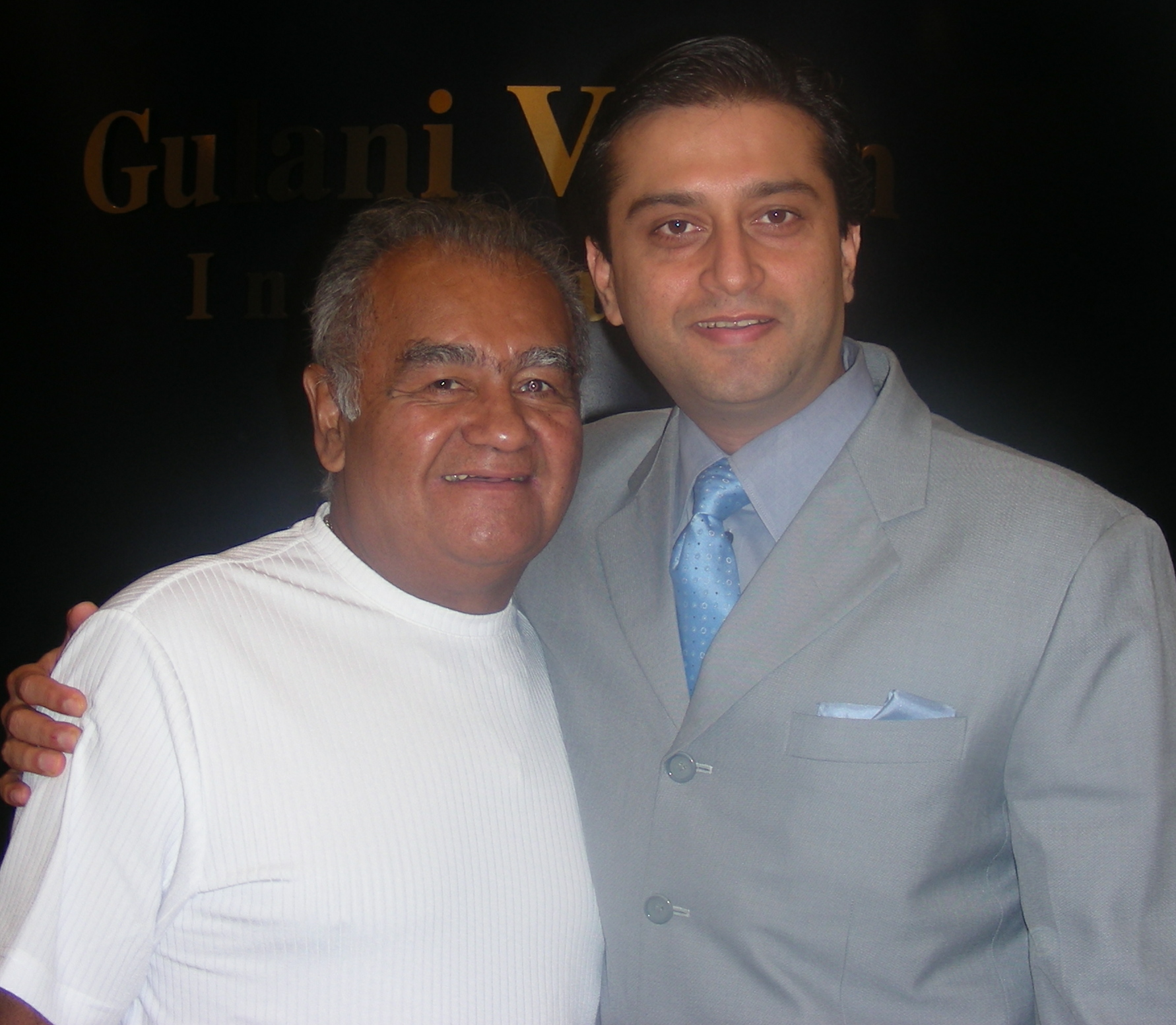 I had pterygium and cataract in both eyes.
He is great not only in operating room but also in follow up in his office.
I brought my wife for her cataract surgeries to him and we are both very happy now
---
I look forward to seeing you and answering all your questions during your personal consultation with me.
* = required
Privacy Policy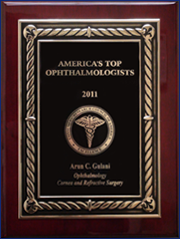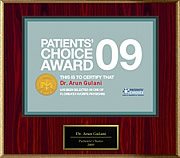 HNA
Want the latest news? Visit our Blog.
Always making News...
Advanced Vision Surgeries
Contact Us, Financing & Other Helpful Links
Gulani Vision Institute 8075 Gate Parkway (W) Suite 102 & 103 Jacksonville, Florida 32216
Map & Directions
1-888-LASIK-16
1-888-LASIK-16 Jacksonville, FL